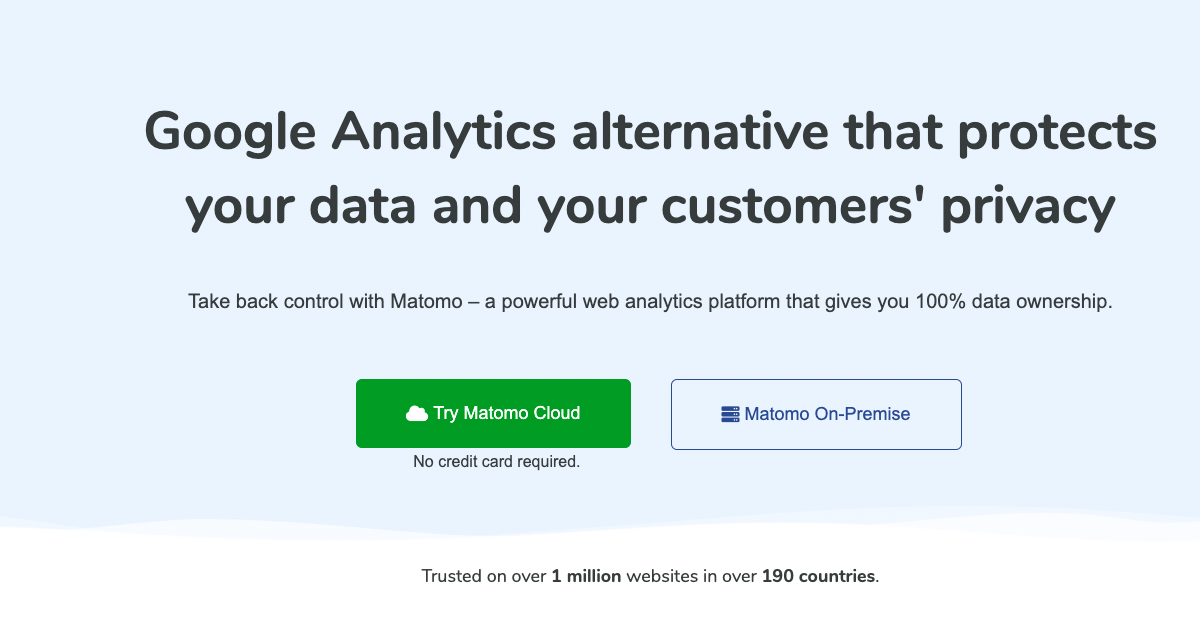 Google Analytics alternative that protects your data and your customers' privacy.
Reviews (1)
Please login to leave a review
Within my circles I have a few web analyst friends.. and from what I hear, more and more websites are chosing Matomo over Google Analytics. I myself haven't used it yet, but so far I've been hearing positive things only...
Want to keep up with the latest tools?
Sign up for our newsletter.